Jason Schmitt
This JYM Army member is soldiering on by making training, clean nutrition and proper supplementation a high priority.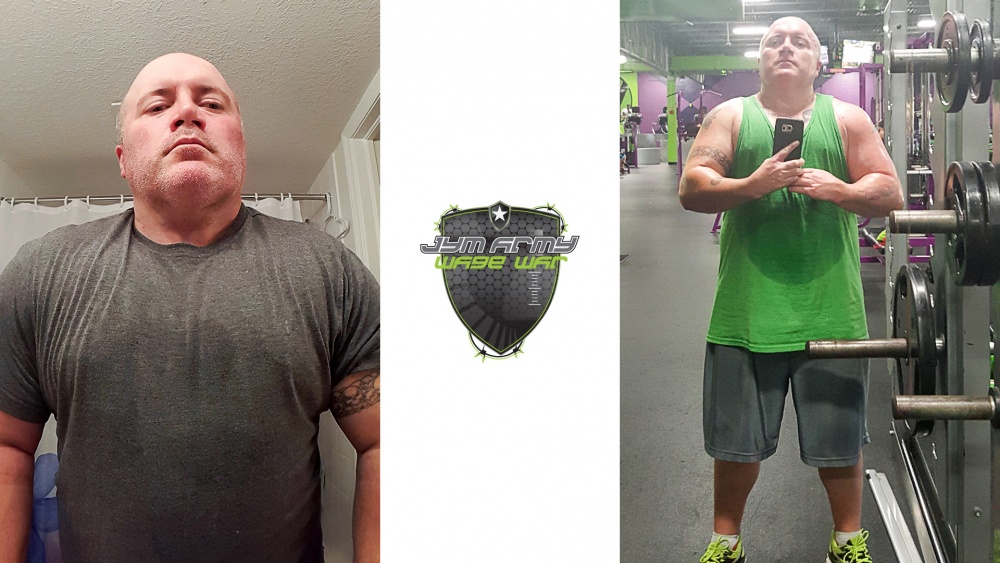 Written by Jason Schmitt
In March 2015, I was burned out from a decade of the same job, so I quit and cashed in my 401K. The only thing I was lifting was my son, a fork, or a PlayStation controller. I blew up to 275 pounds and was angry and depressed. My family couldn't stand to be around me.
But one day, the JYM Army Facebook page came across my feed. Once I checked it out, I decided to go back to the gym that I'd been paying for and not going to. Then I ordered the JYM System and started following Dieting 101. I humbled myself and started over with Jim's Beginner to Advanced Program.
Two weeks into the program, my wife took the kids and left me. Despite not sleeping for three days, I pressed on, but it got bad. I was 3.5 pounds of pressure on the trigger away from not being here.
But Jim Stoppani and all the #JYMArmy members pulled me out of it. My strength grew like mad. In the first week, I was barely benching 95 pounds. By the final week, I was doing sets with 205 pounds, easy.
I take every product in the JYM Supplement Science line, from Alpha to Omega and everything in between. I'm five weeks into the Super Shredded 8 program, and I'm still dropping fat and gaining muscle. Dr. Jim Stoppani gave me the tools to save my own life. I can never repay him or the #JYMArmy.
Related Articles