Keaton Morton
This teacher and beekeeper found a new lifestyle and new confidence in the process.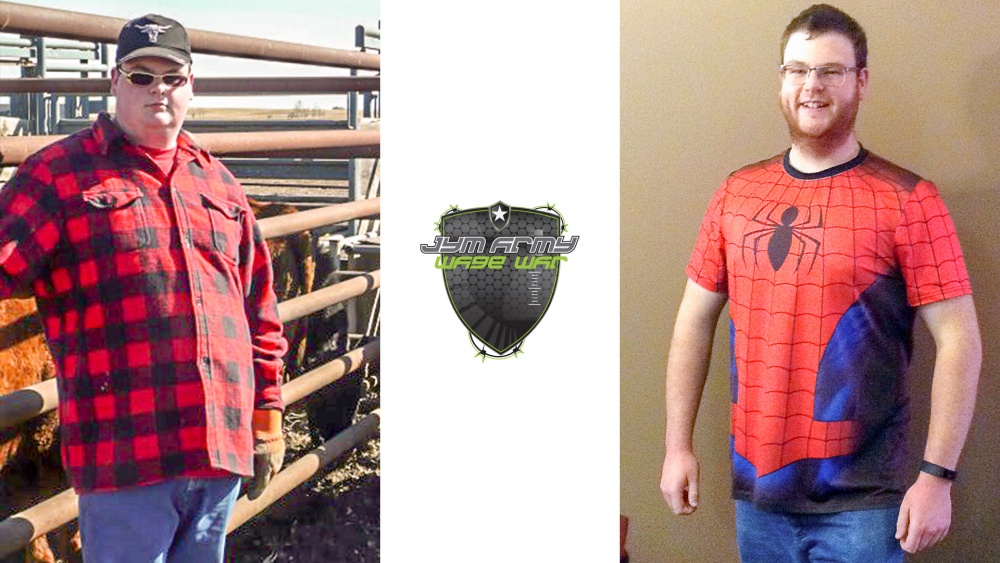 Written by Keaton Morton
I'm a 26-year-old Canadian teacher/beekeeper. I started my fitness journey about three years ago. I was about 310 pounds and my body-fat percentage was so high that I was too embarrassed to look.
I had struggled with my weight since I was young. Being overweight tends to run in my family. That mixture of genes and poor lifestyle was just terrible for my fitness level and self-esteem.
Honestly, when I started my journey, it was mostly by accident, so I had no real goals. I started working for a beekeeper, and the combination of heat and heavy lifting made me drop about 40 pounds in four months.
After that, I went back to university with a new passion: I was going to become fit. I looked at bodybuilding.com and found a program I had time to do — Jim Stoppani's Shortcut to Size.
I started the program not really knowing what I was doing, but I was in the process of learning. The first few months were more or less floundering around, figuring stuff out. By the time the next summer rolled around, I had gained muscle, but not lost fat (bad diet).
I was a beekeeper again and shed another 30 pounds in the summer, and I continued to work out with Shortcut to Size and Jim's HIIT 100 program. After my last year of university, I decided to kick it into overdrive.
I started dieting more effectively, taking Shred JYM and working out using Shortcut to Shred and later, Ripped in 6, while following their diet plans. Once we got JYM products in GNC in Canada, I switched to JYM products. This made a huge difference in my physique quickly, meaning I can finally see my physique!
People had started noticing after beekeeping year one that I was losing weight; this was my initial motivation, but soon I switched to intrinsic motivation. I decided to do this for me and nobody else. This was the single greatest factor for making the last few steps to improve my fitness.
Believing in yourself is what I believe to be the key to true and lasting motivation. Only you can make the changes in your life, so believe that you can.
Now I am 235 pounds, which was the original goal I set for myself a few years ago when I started getting serious about fitness, and I am at 21 percent body fat.
My best guess is I have lost approximately 100 pounds of fat and gained about 20 or more pounds of muscle.
It was a difficult process for me — I am an asthmatic and I was injured years ago and now have an arthritic knee. Running and leg workouts are difficult for me, but with the help of the JYM Army and my own independent research, I have found ways around the things that once held me back.
I have recently started Intermittent Fasting. My next goal is to get to 15 percent body fat; from there, I don't yet know what I could have as a new goal.
Through my fitness journey I have not only become a healthy person, but I believe it has given me the confidence to do things in my life I never before thought possible.
I now rock climb, hike, hunt, and I'm willing to try new things. I would even go so far as to say it has made me a better teacher because of the overall confidence boost.
I would like to thank the JYM Army for being there for me to give support and answer my questions. And Dr. Stoppani, you don't know me, but you have helped me so much to become a better me. Thank you!
Related Articles