Sara Mega
This former dancer is taking on all challenges and gaining strength and confidence in the process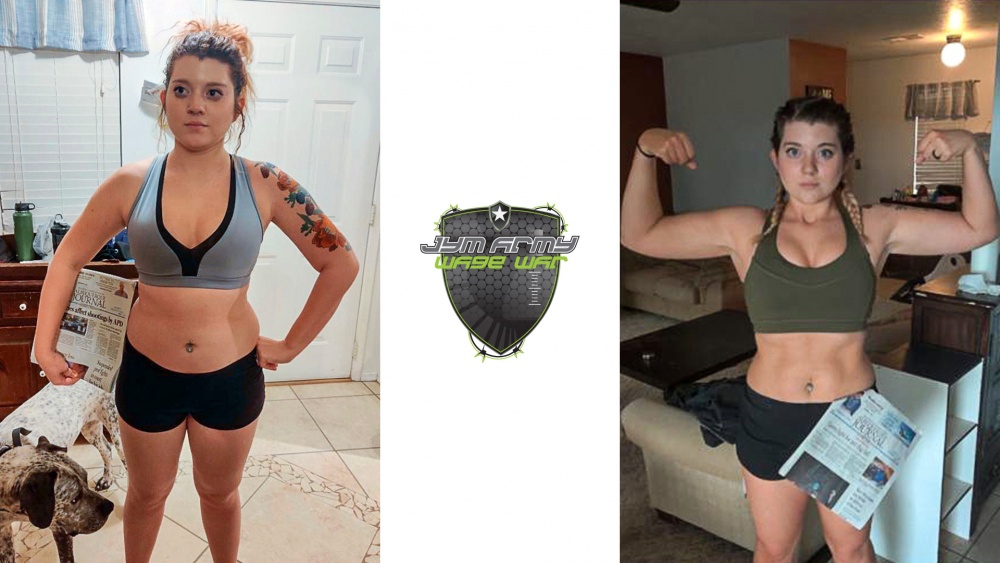 Written by Sara Mega
When I set out on my fitness journey, my goals were to lose fat and gain muscle. But I also wanted to become comfortable in my own skin again.
I danced for 12 years, almost 24 hours a week, then stopped and started working at a call center — a very sedentary job. I wanted activity back in my life.
Within 6 weeks, I lost around 8 pounds. Even though that may not seem like a large amount of weight to lose with the work that I put into this transformation, I know I lost a lot of fat and gained a decent amount of muscle. I could see my strength increasing with my lifting (I never really lifted before), going from a reverse bench using the 45-pound bar to being able to go to about 60 pounds, a feat that impressed my gym rat husband!
Training Programs + Proper Nutrition + Supplements = Success
I achieved these results by doing the Super-Man program during the New Year's Challenge, which I completed with my husband while integrating one to two Tabatas before or after my workout.
On days when I wasn't in the gym due not having my gym partner, I would go climbing at my local rock-climbing gym and do some Tabatas there as well. In my climbing, I noticed a dramatic change. My grip strength was better and I was using my arms and not just my legs anymore.
For those who indoor climb, before starting the challenge, I was completing routes with a level 8-9.5;
JimStoppani.com Membership
"I've laid the groundwork for you by doing the research in the lab to find out what really works, designing the programs and systems, creating the content, and developing the technology. My knowledge is your power – now it's up to you to run with it and get the results."
Get 30 Days For $1
Related Articles