Catherine Sandler
A serious thyroid issue hasn't kept this wife and young mother from reaching her fitness goals.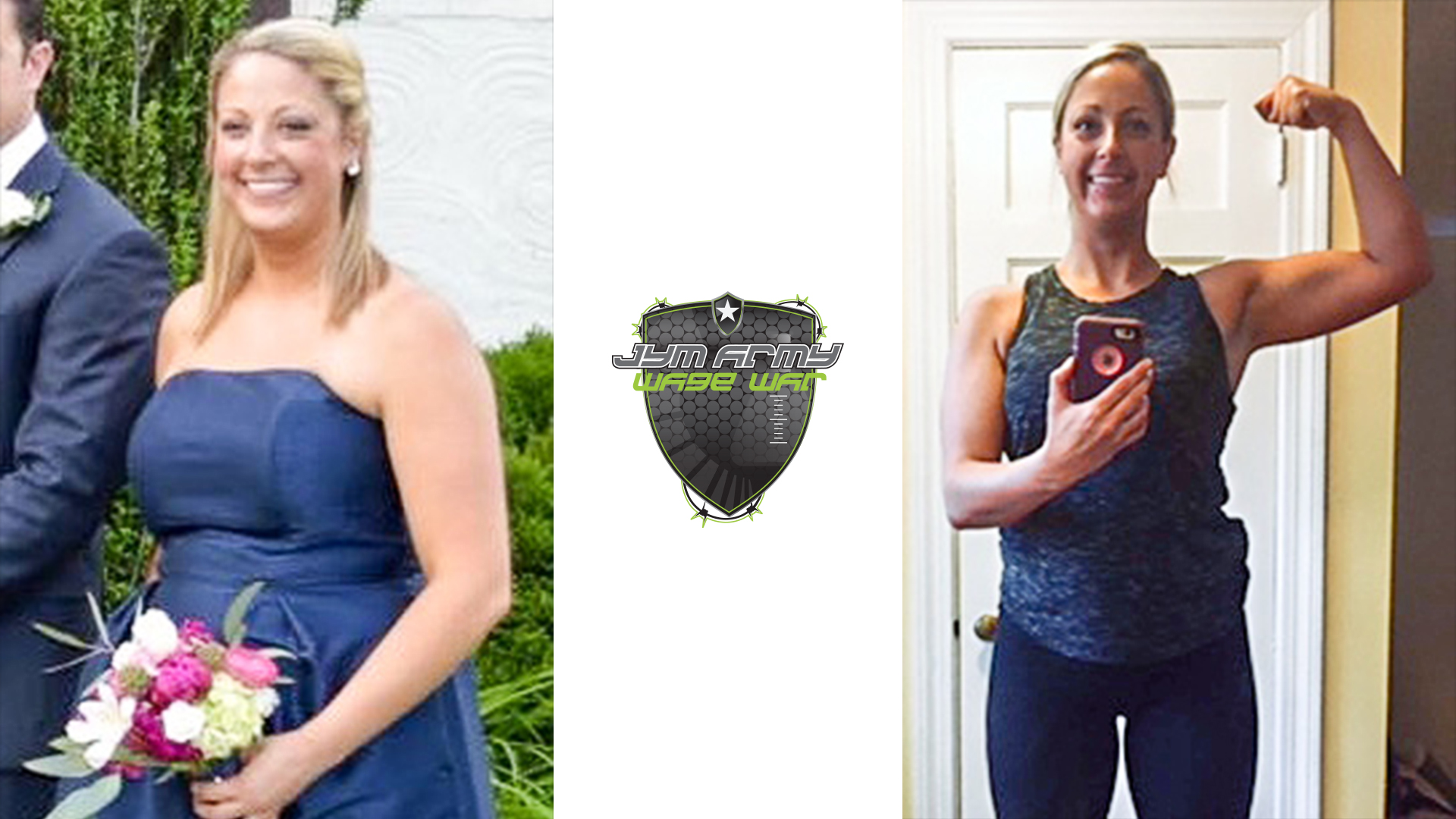 Written by Catherine Sandler
I'm 30 years old and have been doing Jim Stoppani's programs for the last year, along with the JYM supplement line.
I have always been an active person and was in decent shape throughout college. After I graduated, though, I got diagnosed with Graves' disease, which is an auto-immune disorder that attacks the thyroid. My thyroid was very overactive; I was sick for three months and lost 15 pounds. I was unable to work out and lost most of the muscle strength that I had developed in college.
My treatment process basically deactivated my thyroid, so it is now non-functioning. I have been on thyroid replacement medication ever since. I consistently have to make sure my thyroid levels are perfect or I'll gain weight and be extremely tired. I quickly went from underweight to overweight in a short amount of time, and I felt like I had no control over my body.
At this time, my lifestyle had changed: I had graduated from college, got married and was working full time. I struggled with balancing life and my health conditions. I tried every diet and weight-loss shake you can imagine and nothing worked.
In 2015, I gave birth to my daughter. During my pregnancy, I gained 50 pounds and I didn't bounce back like some other women do after they give birth. It took me six months to get back
JimStoppani.com Membership
"I've laid the groundwork for you by doing the research in the lab to find out what really works, designing the programs and systems, creating the content, and developing the technology. My knowledge is your power – now it's up to you to run with it and get the results."
Get 30 Days For $1
Related Articles