Loc Nguyen
This 21-year-old's training mantra of "consistency" has helped him pack on quality muscle and gain tons of confidence.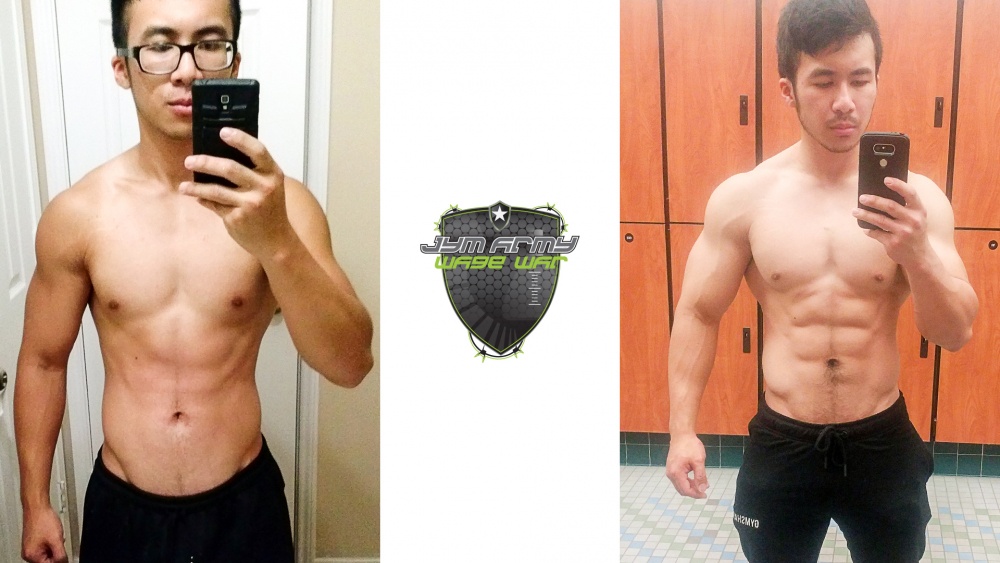 Written by Loc Nguyen
My name is Loc Nguyen and I am 21 years old. I am not much of a writer or good with words, but here is how my journey started.
When I was a kid, I was fascinated by how bodybuilders or people with lean muscle looked. It was my goal to become like one of them. Around middle school, I was one of the smallest kids in class. I never fit into my clothes and had to buy clothes made for younger kids, which was embarrassing. I often got bullied because of my size and my inability to speak English.
At the end of 8th grade, I decided to join a sports team in hopes that the bullying would stop. But I did not participate in any sports until my sophomore year in high school, which is when I joined the track and field team. We ran most of the time and went to the weight room twice a week. My endurance got better, but I didn't gain any muscle, so I quit track and field after junior year.
In August 2012, I became a member of a local gym near my house. I was around 125 pounds and "skinny fat." I taught myself, I surfed websites on how to perform an exercise with the right form, etc. Then I started looking for a program on bodybuilding.com and I stumbled onto Shortcut to Shred by Jim Stoppani. After doing the whole program, I noticed a big difference in my endurance and muscle mass. I found the JYM Army Facebook group two years ago and they have been very helpful with their tips.
I did many of Jim's programs, such as Shortcut to Shred, Shortcut to Size, HIIT 100, 5,3,2 Strength, Strong in 8, Super Shredded 8, Back and Fourth, Power Pyramid, and Daily Grind. After the experience I gained from doing these, I started modifying my own plan.
At first, the supplements I used were protein shakes from another company, until the JYM supplements came out. I am currently using Pre JYM and Pro JYM. You guys might not believe me on this, but I do not follow any diet plans or count macros. I eat whatever I want. Sounds crazy, right? But hey, the man himself says to eat in moderation and as you see fit with your lifestyle. I eat a lot, though. I did go on a diet back in 2015 for a physique competition, and I won first place in the teens' category (22 or younger) and second place in the men's short category.
My biggest motivation is very simple: to be strong, to look good and most importantly, to be healthy. My lifestyle is pretty similar to any gym rat's. I go to work from 7 a.m. to 3:30 p.m., then go to the gym at 5 p.m., six days a week. The biggest key to my success is staying consistent. I have never taken a rest week in four and a half years of lifting.
I have received a lot of positive feedback from the JYM Army, friends, and acquaintances. My family, on the other hand, tell me to stop getting bigger — sometimes I wonder if they are my family or not!
My advice to people, especially newbies, is to not be afraid to ask for advice. It will benefit you in the long run. And if you have a goal, stick with it. Do not let anything get in your way, and don't compare yourself with others. Like my friend Will says, it's "you vs. you."
I am now at around 165 pounds, with less than 12 percent body fat. I plan to compete in the near future and study to become a nutritionist and personal trainer.
Related Articles