Better Body, More Money
The numerous parallels of fitness and finance start with a basic tenet: diversification.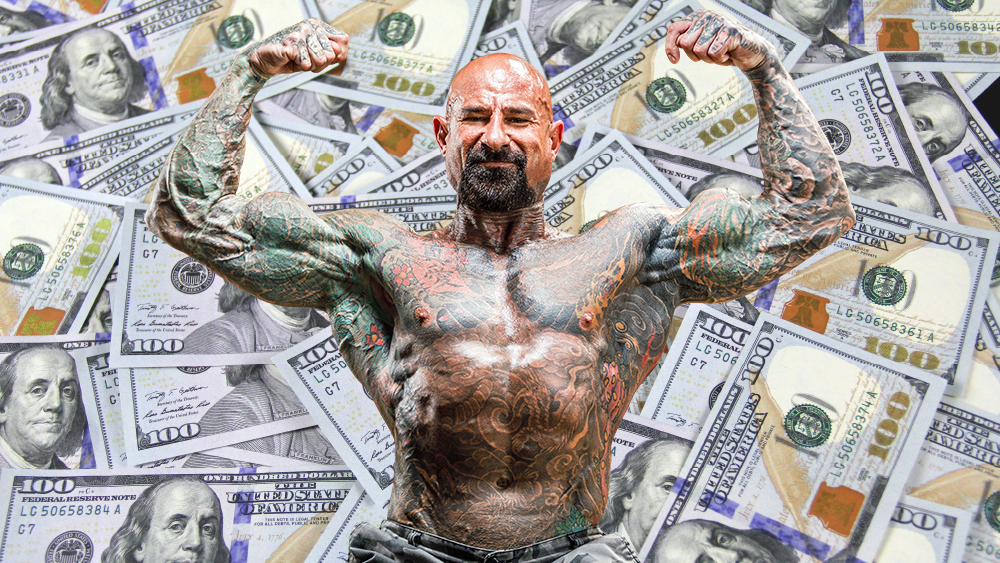 By Joe Wuebben
I believe in good fitness and good personal finances (among other things). Having control of both, not just one or the other, will make your life better, easier, and more enjoyable. Being a mess in either one, not to mention both, can be a disaster. It's not healthy, it's insanely stressful, and it's likely to cause you much pain.
And why do I mention these two things together, fitness and finance? Is it because I think they're the two most important things in life? No. I'd say a third "F" – family – is more important.
I often talk about the two areas in the same breath because they're so damn similar. They parallel each other in so many (though not quite all) ways.
I first wrote on this topic in a 2013 issue of Muscle & Fitness magazine, on the backpage column we used to call "Last Set." I called that particular article "Muscle & Finance" as a play off of the magazine's the name.
I'm going to make a habit of calling out fitness and finance parallels when they come to mind, starting here...
Fitness & Finance Parallel #1: Diversification is Key
In finance, putting all your eggs in one basket leaves you at substantial risk of losing all your money if that one basket happens
JimStoppani.com Membership
"I've laid the groundwork for you by doing the research in the lab to find out what really works, designing the programs and systems, creating the content, and developing the technology. My knowledge is your power – now it's up to you to run with it and get the results."
Get 30 Days For $1
Related Articles